Welcome to the official website for Joseph Caudill Music!
Elevate Your Projects with Captivating Orchestral Soundtracks!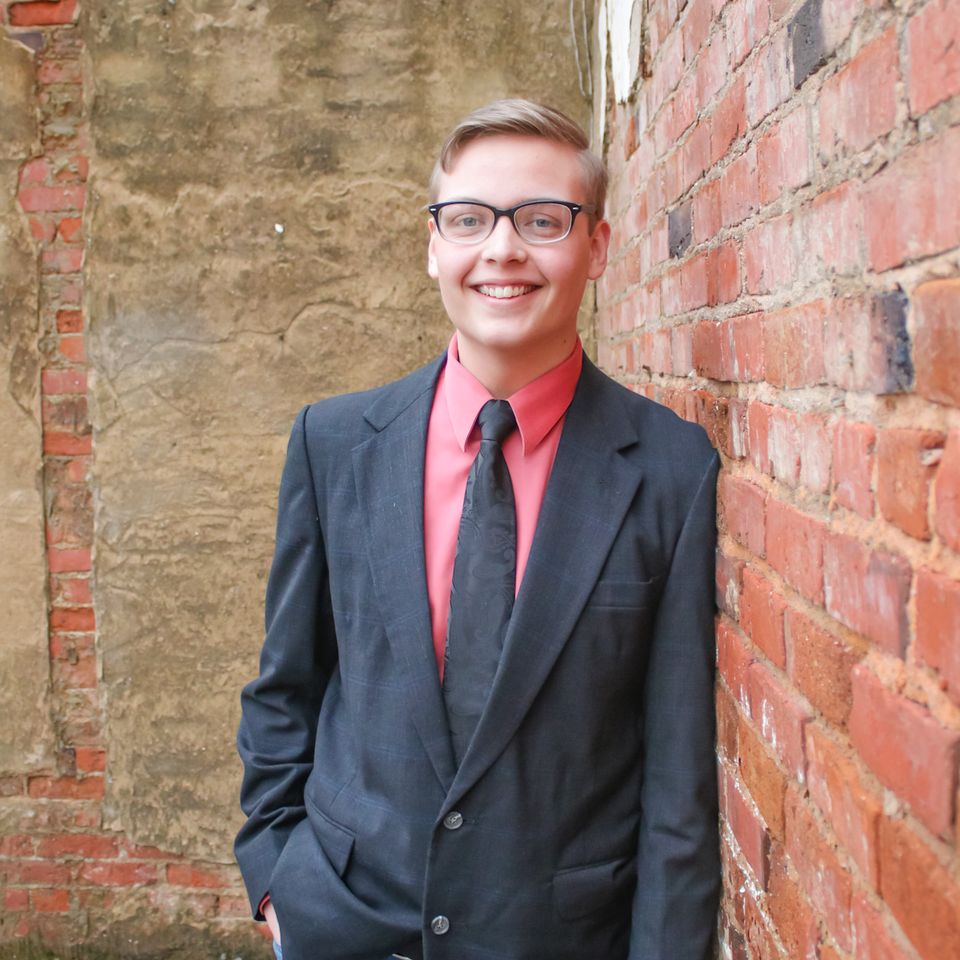 Hello there!
Welcome to my site! I'm Joseph Caudill, a music composer specializing in film, game, podcast, and audio drama scores. My goal is to provide high quality, original music to enhance your projects and bring your stories to life. Thank you for visiting and I look forward to creating the perfect musical score for you.
Check Out my Brand New Album!
Composer Spotlight Winner - 6/23/23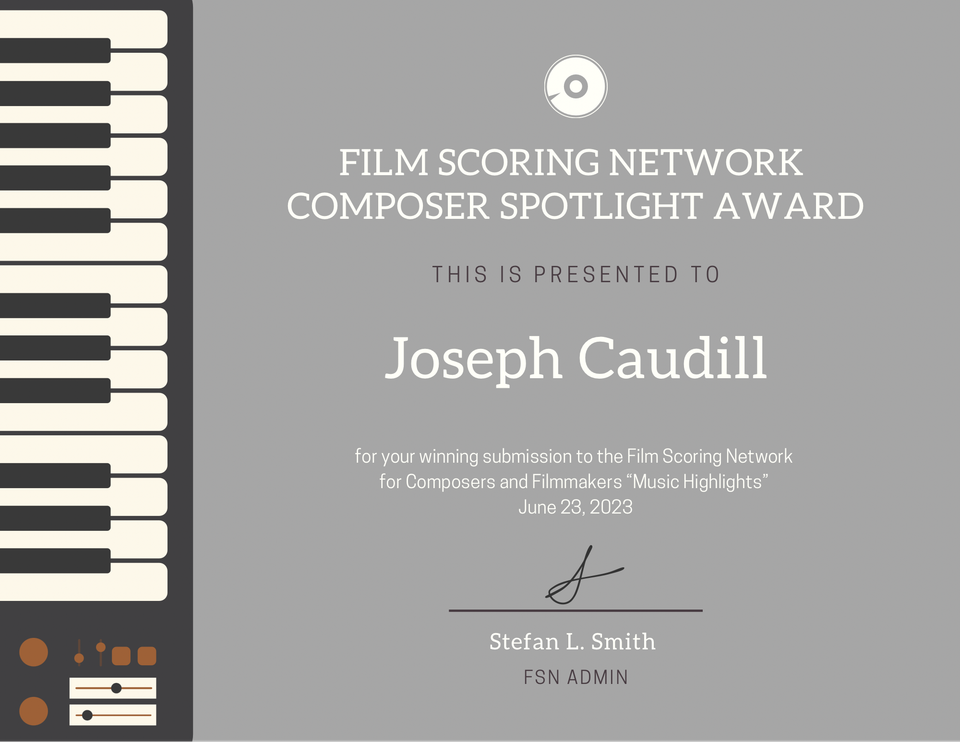 Watch my winning submission here!
Get High Quality Original Music for your Project!
Joseph Caudill is a music composer who can make a dynamic track that fits your project! Bring your production to life with an original score that fluctuates with what's happening in the story!
Examples of Joseph's work
My score of the "Spring" short by The Cue Tube
My entry into the Spitfire Audio 2022 scoring competition
Here's what my clients have to say:
"I've had the absolute privilege to work with Joseph as the composer on our feature film, "The First Step".
Joseph is an amazing composer. As a small test I sent him our opening sequence without any notes whatsoever, in order to see if he had a "feel" for the scene.
What he sent back was perfect beyond words. He had a better grasp of what I was looking for than I did!
As we have continued to work together to bring the emotions of this world to life, Joseph has remained in constant contact. When he (finally) sent me something I didn't feel was right for the tone I was looking for for the scene, he didn't try to convince me his music was correct...he listened to every thought and desire I put out there for a very specific feel. He kept adjusting and rewriting until he delivered another perfect sequence.
We are getting closer to the end of this journey together and I'm already worried he will be too busy to work on our next project!
Joseph is going to be HUGE in the musical composition world. If you need orchestral music composed and performed from the heart...and with an absolutely BRILLIANT musical mind behind it, then you need to get Joseph to create it.
Just don't be hiring him when it's time for OUR next project.
3 million stars out of five."
"Joseph Caudill is both professional and easy to work with. Not only is he proficient in composing quality, cinematic music, he is also an excellent communicator and great team member to work with.
Caudill took time to truly understand the sound I was looking for in my project before composing music, and continually touched base with me throughout the process. He is quick to execute changes from my feedback and was able to adapt to various deadlines/fluctuating schedules.
It is easy to see that Caudill values both the quality of his craft and the efficiency in which it is executed, which are two aspects that make him an excellent creative to work with."
"Joseph has composed music for several of my film and video projects. I am extremely fortunate to have found him through LinkedIn. His talent elevates my footage much higher than I ever imagined or hoped was possible. Every time I listen to one of his arrangements for the first time is like opening an amazing gift and I cannot resist breaking into a big smile. I feel like a kid on Christmas morning."
Sign up for my newsletter!
No spam, only important updates